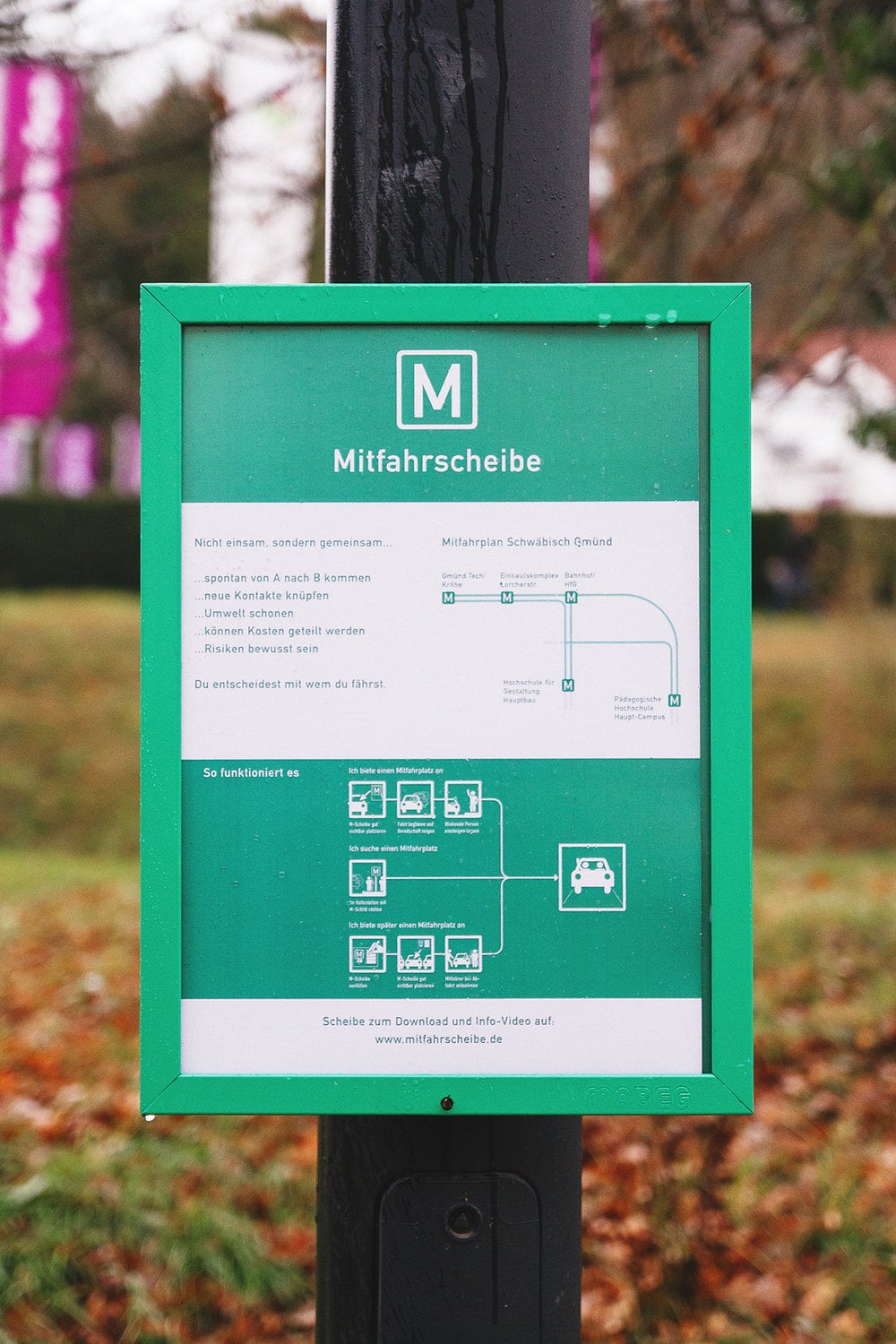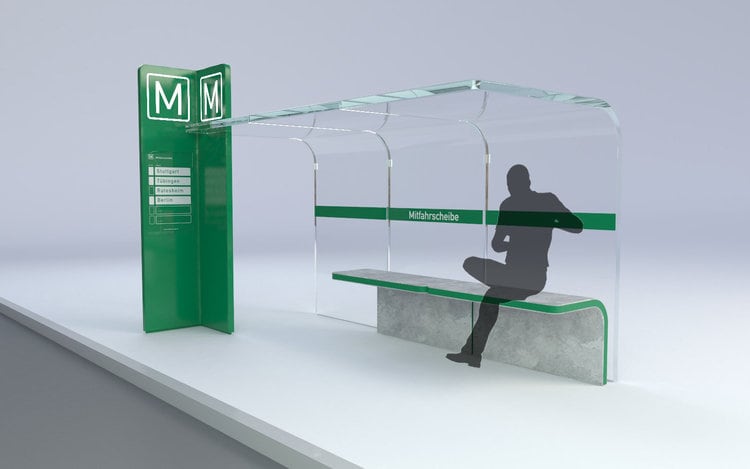 Mitfahrscheibe

Service Design, 2013
This project won the "Future Prize of Communication in Mobility, 2014," "Yooweedoo Idea Award, 2015," got nominated for the "UNCOVER Design Prize, 2016," and the "German Federal Ecodesign Award 2015".
Concept
---
"Mitfahrscheibe" also means "take-a-ride card," or more simply getting from A to B. It got produced and executed as the first design project of
intentionwithus
. A group of students from intentionwithus at Hochschule für Gestaltung in Schwäbisch Gmünd thought about concrete climate protection measures and initiated the project "Mitfahrscheibe" – an alternative and climate-friendly mobility system.
People offering shared rides can show it by displaying what we call "Mitfahrscheibe" in their car. People looking for a shared ride go to one of the shared-ride stations with the shared-ride disk in hand. Currently, there are five stations in the local city area, and they all display a green "M" label.
Not alone, but together ...
... from A to B,
... establish new contacts,
... protect our environment,
... costs can be shared,
... be aware of risks.
Credits
---
A collaboration with
Robin Weidner.
︎︎︎
www.intentionwithus.com
︎︎︎
www.mitfahrscheibe.de