UN/HIDE Lookbook—
Arthelps in IRAQ





The clue is in the name, ARTHELPS utilizes art to help people who live in squalor. Different projects worldwide try to grant the liberty of getting away from it all for some time. Apart from an everyday life consisting of fear, violence, war, and hopelessness. ARTHELPS' projects create space for dreaming, for being carefree, for being a child.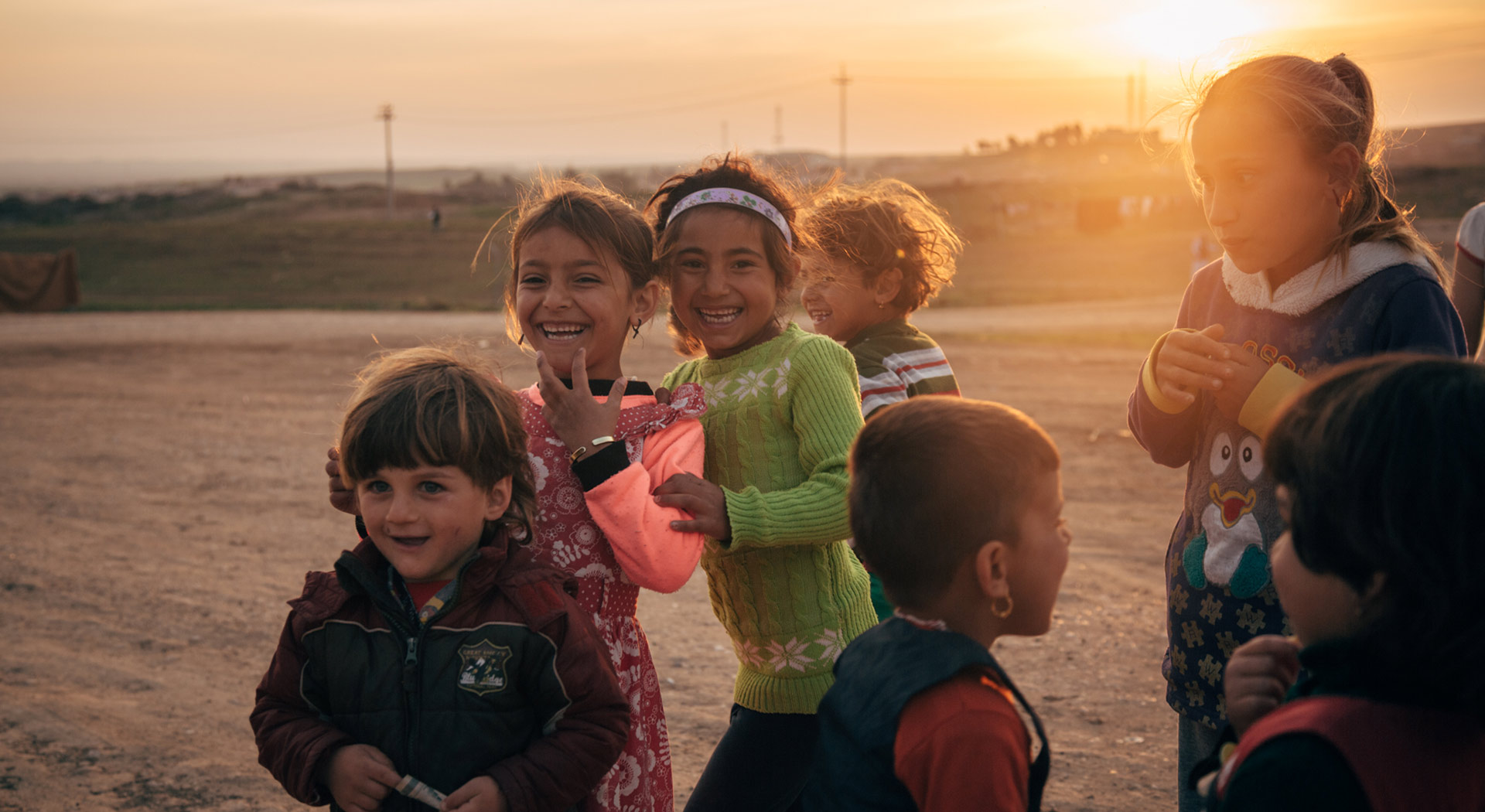 In a camp close to the city of Mosul, Iraq the social project UN/HIDE was started. By now, thousands of people are living there and long for a sentiment of safety and comfort. The name says it all: unhide! That is precisely the project's goal. The children's dreams and thoughts, their fates are to be revealed and expressed by their own artworks to help them process what they had to go through.
They should not hide anymore – unhide! How? That is up to them… dancing, singing, painting, doing handicrafts but most of all dreaming and laughing is how they found full expression along with the ARTHELPS team.
The final works revealed honestly and casually what children's eyes perceived. Parts of these significant results were digitalized directly on site. They are now at the heart of the social project UN/HIDE and are made into a fashion collection.
Put next to, and on top of one another, they form different camouflage patterns, which, viewed from afar, hide the artworks' actual meaning. Upon closer examination, however, one notices – unhide! – original forms and elements. So, the initial idea of the camouflage pattern, to hide something or someone, is used for the exact opposite.
The fashion collection is available in the ARTHELPS shop, and each purchase of these unique pieces again supports the social project UN/HIDE.
The lookbooks printed for the campaign by Schätzl Print & Media, contain information about and pictures of ARTHELPS and UN/HIDE and the mentality of the initiative becomes clear.
Metapaper
and
Schätzl Print & Media
participated in the final print of the lookbooks. Metapaper supplied the paper that was used for the project, premium paper EXTRAMATT TOUCH 280 g/m2 and 145 g/m2, free of charge. Schätzl Print & Media took over the print of the images without charges.
The unique 1,000 printed copies in camouflage-design are all one of a kind thanks to the
HP Indigo 10,000
. Therefore, the individuality of the creative masterpieces is maintained.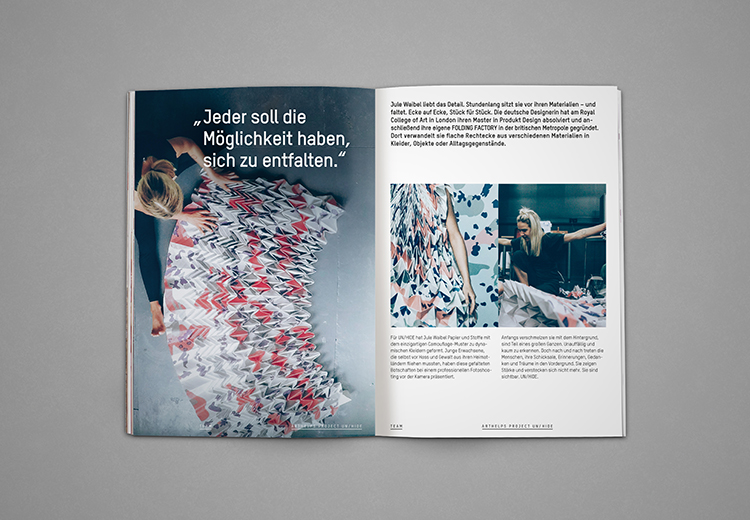 ---
Design Collaboration—2016/2017
Pictures by Arthelps, Metapaper and Schätzl Print & Media.